Direct2AAM: Helping Authors Find Author Accepted Manuscripts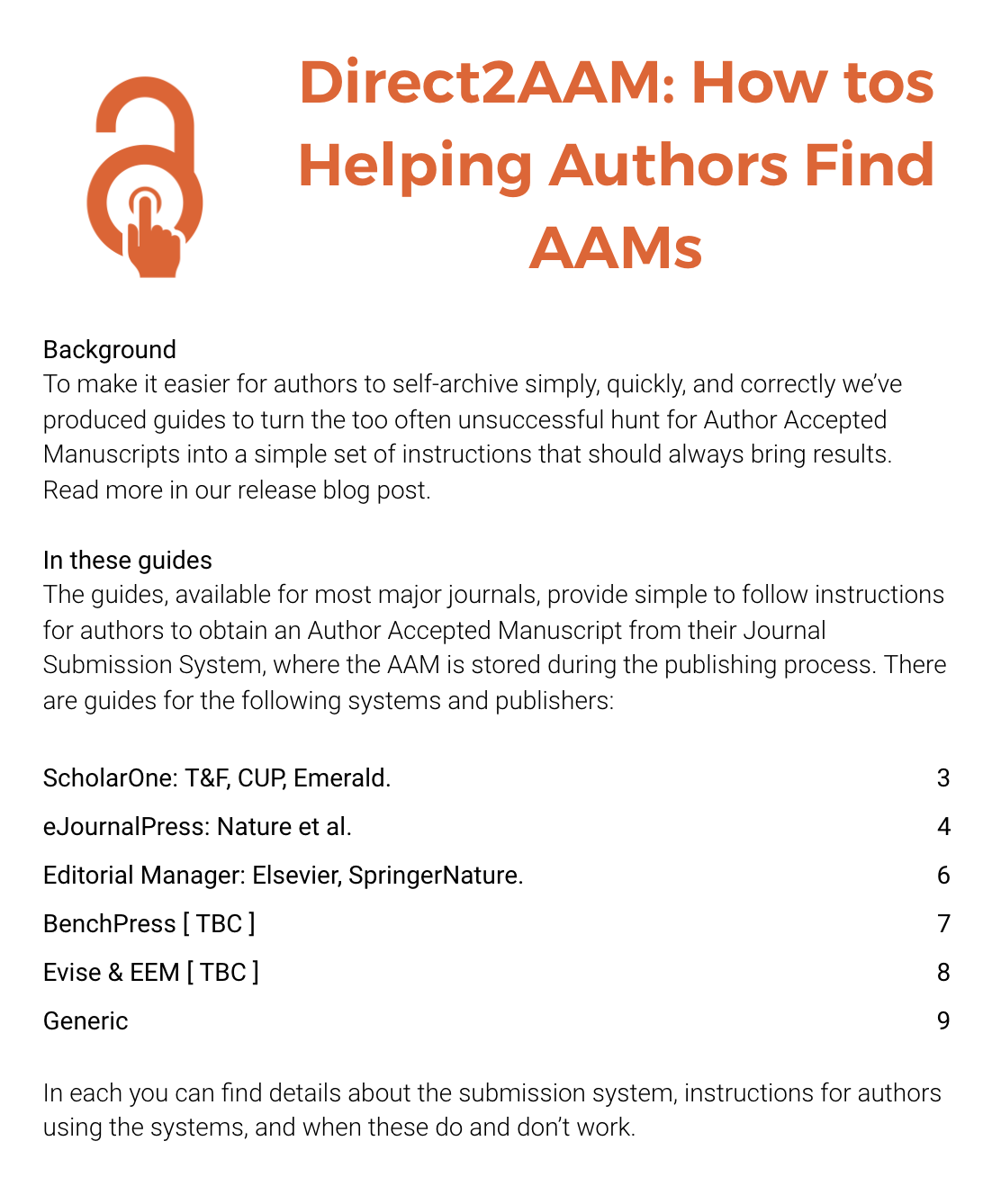 To make it easier for authors to self-archive simply, quickly, and correctly, we've created Direct2AAM, a set of guides to turn the often unsuccessful hunt for author accepted manuscripts (AAM) into a simple set of instructions that'll always bring results. The guides, available for most major journals, provide easy to follow instructions for authors to obtain an Author Accepted Manuscript from their journal submission system, where the AAM is stored during the publishing process.
and see our version explainer for authors.